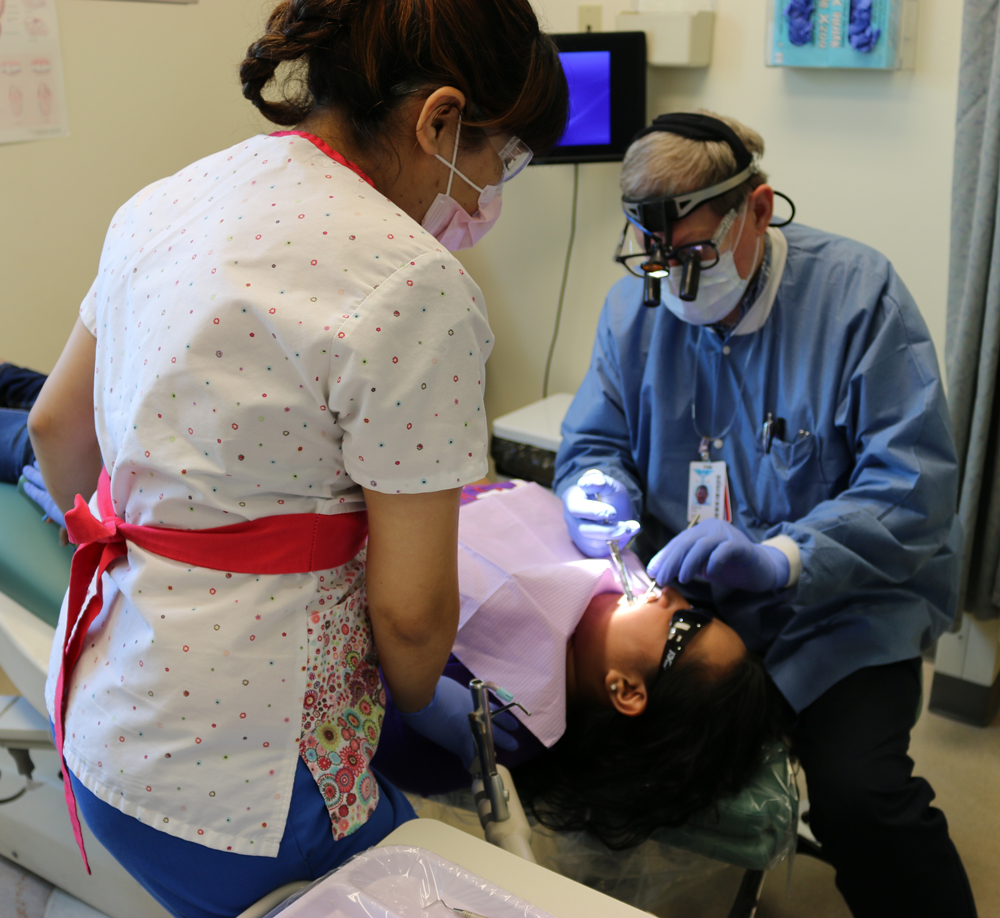 Sea Mar is committed to providing students and visiting residents outstanding learning experiences at our 29 medical clinics throughout Western Washington. Sea Mar's Department of Medical Education offers clinical education opportunities in the form of rotations and observerships to medical residents and medical, nurse practitioner, and physician assistant students.
The Department of Medical Education has a centralized process of approval and placement for all students and visiting residents. Please read the following requirements and submit the appropriate online application. If you are a school or residency program that would like to place students or residents at Sea Mar regularly - contact Chelsea Moritz, Medical Deparment and Residency Coordinator at:
ChelseaMoritz@seamarchc.org.
Placement with Sea Mar Community Health Centers is subject to staff availability and timely completion of the requirements listed below. Aside from evaluations required by their programs, students and visiting residents will be asked to complete a short evaluation of their experience at Sea Mar at the end of their rotation.
All students and visiting residents requesting placement with Sea Mar must meet the following requirements prior to approval and placement:
Students requesting clinical rotations: an Affiliation Agreement must be in place with your school.
If you are unsure of this or if you are a representative of a school seeking an Affiliation Agreement with Sea Mar please contact Chelsea Moritz at: ChelseaMoritz@seamarchc.org.
Students and visiting residents must complete the required application and orientation documents at least a month before the start of the requested rotation.
Rotations are not guaranteed and will not be formally approved until all required documents have been submitted and the process has been completed. All placements (including shadowing) are subject to availability at your chosen site.
After submitting the online application you will receive an email with the required orientation documents.
Required application and orientation documents include:
Resume/CV (submitted with the online application)
Statement of interest in a learning opportunity at Sea Mar (submitted with the online application)
Proof of current Tuberculosis Test or other acceptable documentation of TB status
Vaccination records showing proof of current MMR, HEP B, Tdap, and seasonal Influenza vaccinations
Signed criminal background check form
Signed confidentiality agreement
For laptop and EHR privileges: signed laptop and security agreements
Proof of HIPAA certification (for clinical rotations and visiting residents)
Certificate of Professional Liability Insurance (for visiting residents)
Appropriate state licensing (for visiting residents and nurse practitioner students)
Clinical Rotations:
Sea Mar's Department of Medical Education offers clinical rotations to medical, nurse practitioner, and physician assistant students. If you are pursuing a dental, nursing, or behavioral health rotation or a non-clinical internship please contact Sea Mar's volunteer department.
Visiting Residents:
Sea Mar welcomes visiting residents to our clinics for electives, rural/underserved rotations, and other experiences.
If you are a resident who has already rotated at Sea Mar and would like to do another rotation with us- you don't need to submit another application, please contact Chelsea Moritz, Medical Department & Residency Coordinator, directly at: ChelseaMoritz@seamarchc.org..
Shadowing:
Students from high school through graduate school are welcome to come to Sea Mar to shadow a medical provider. Sea Mar Community HealthCorps members are required to follow the same shadowing approval process as students from outside the organization
Copyrights ©2017: SEA MAR - Community Health Centers