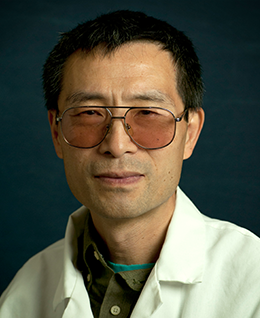 Education
: Doctor of Medicine (MD)
Institution
: University of Texas, San Antonio, 2000
Board of Certification
: American Board of Family Physicians, 2005
Residency
: Swedish Covenant Hospital in Chicago, Illinois
Area of Specialty
: Family Practice
Languages
: Mandarin & English
Dr. Lin Shan began working for Sea Mar Community Health Centers in 2007. He was born in China where he earned a Bachelor of Science degree at the Fudan University.

He earned a Ph.D. in biology from the University of Utah, followed by postdoctoral research in immunology at the Harrington Cancer Center in Texas. Dr. Shan completed medical school at the University of Texas in San Antonio, and his family medicine residency at Swedish Covenant Hospital in Chicago. Dr. Shan also completed an OB fellowship with Family Medicine in Spokane, Wash., in 2007.

He is board certified with a philosophy of care to help people to live longer and healthier lives. He is fluent in Chinese and English, and is learning Spanish. Dr. Shan enjoys working for the under-served in other countries when time permits.