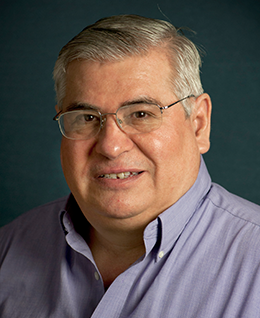 Education
: Doctor of Medicine
Institution
: University of Chile, 1974
Residency
: Leonardo Martinez Hospital, Honduras. Cemesa Hospital, San Pedro Sula, Honduras
Area of Specialty
: Family Practice
Languages
:English, Spanish
Dr. Cerpa graduated in 1974 from the University of Chile, where I did my internship.

Dr. Cerpa worked in Santiago, Chile, mainly in Adult and Pediatric Emergency room. Before starting to work Dr. Cerpa volunteered in poor villages in Honduras. Villages where there were no medical providers. As a resident physician in Honduras where I was for five years I learn about tropical diseases.

Dr. Cerpa has the ECFMG certification and FLEX exam and I has had a Washington State, Physician and Surgeon License since 1984. Dr. Cerpa worked in Community Health Clinic since 1985, except when I had a private clinic in Bridgeport/ Brewster and Yakima Medical Clinic. Dr. Cerpa was affiliate with hospital in Okanagan County and also in Skagit County, where I did inpatient medicine in the area of General Practice and Family Medicine in Pediatric and Obstetrician. Dr. Cerpa was Chief of Staff and Emergency room Director in Brewster Hospital.

Dr. Cerpa joined Sea mar in 1989 and left in 1990 returning in 2009. He enjoys playing chess, watch documental report and finance reading in my spare time. Enjoy spending time with Family. Dr. Cerpa tries to understand the fears and concerns of patients when they are sick and I try addressing them appropriately.