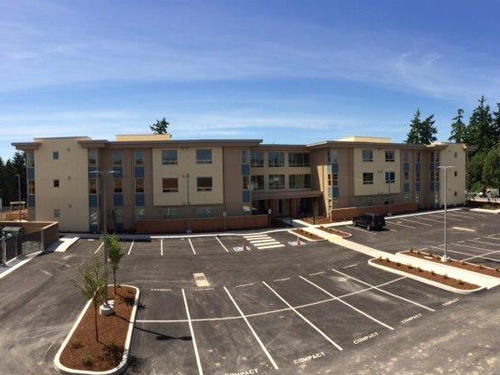 Des Moines Housing is an affordable-housing community for families located in the City of Des Moines. The housing consists of 42 unit: 1, 2, 3 bedroom apartments for families with incomes no greater than 60% of King County's median income.
Veronica Miro-Quesada
Housing manager
Phone: 206.763.5277
Fax: 206.788.3204
Email:
VeronicaMiro-Quesada@seamarchc.org
1040 S. Henderson St
Seattle, WA 98108
Des Moines Housing is owned and operated by an affiliate LLC of Sea Mar Community Health Centers.
• Units accommodate households of 2 to 6 individuals
• Units accommodate families and individuals with disabilities
• We accept families and individuals with Section 8 Vouchers
• No Pets/ No Smoking
• Community room and Community garden
• Onsite washer and dryer
• Near public transit
• Elevator in building
• 24/7 Control and Access system ready
• Close to Highline Community College
Read the flyer for more information the download the pre-application and return to Sea Mar to be considered for tenancy at Des Moines Housing.