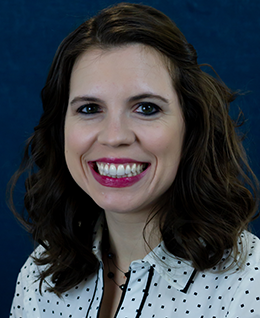 Registered Dietitians (RDs) at Sea Mar use patient-centered education and motivational interviewing to work with our patients to improve their health with nutrition in ways that are tailored to each individual and family.
Someone who is an RD has met the following academic and professional requirements:
• Earned a bachelor's degree with course work approved by the Academy of Nutrition and Dietetics Accreditation Council for Education in Nutrition and Dietetics (ACEND). Coursework typically includes food and nutrition sciences, chemistry, microbiology, biochemistry, physiology, foodservice systems management, business, economics, computer science and sociology.
• Completed an accredited, supervised practice program at a health-care facility, community agency or foodservice corporation of at least 1,200 hours
• Passed a national examination administered by the Commission on Dietetic Registration.
• Completes continuing professional educational requirements to maintain registration.
Visits with the RD are typically completed in personal 1-on-1 sessions. Some of the disease states we work with include diabetes (Type 1, Type 2 and Gestational), high blood pressure, high cholesterol, weight management, liver disease, chronic kidney disease, failure to thrive, gastrointestinal issues and more.
The main objective of the medical nutrition therapy department is to educate patients on healthy eating for whatever their nutritional concerns are while giving them the tools and the confidence to take what they have learned inside the clinic and apply it to their own day to day life.
We look forward to serving you, your family and your community.
Danae Shelley
Medical Nutrition Therapy Program Supervisor
Aberdeen
Address:
1813 Sumner Ave
Aberdeen, WA 98520
P: 360.538.1293
F: 360.538.3908
Bellevue

Address:
3801 150th Ave SE
Bellevue, WA 98006
P: 425.460.7140
F: 425.460.7129

Hours:
8:00 a.m. - 5:00 p.m.
Tuesday and Friday
Bellingham

Address:
4455 Cordata Parkway
Bellingham, WA 98226
P: 360.671.3225
F: 360.671.0000
Burien

Address:
14434 Ambaum Blvd. SW Suite 3
Burien, WA 98166
P: 206.812.6140
F: 206.812.6177

8:00 a.m. - 5:00 p.m.
Monda to Friday




Concrete

Address:
7438 S. D Ave.
Concrete, WA 98237
P: 360.853.8183
F: 360.853.7211

Hours:
8:00 a.m. - 5:00 p.m.
Every 2nd Thursday of the Month


Des Moines

Address:
2781 S 242n St.
Des Moines, WA 98198
P: 206.212.4500
F: 206.212.4515

Hours:
8:00 a.m. - 5:00 p.m.
Monday to Friday


Elma

Address:
515 W. Main St
Elma, WA 98541
P: 360.861.8700
F: 360.861.8711
Everett

Address:
1920 100th St. SE, Suite B
Everett, WA 98208
P: 425.312.0202
F: 425.312.0263

Hours:
8:00 a.m. - 5:00 p.m.
Monday to Friday


10:00 a.m. - 7:00 p.m.
1st and 3rd Thursday of the month
Federal Way

Address:
31405 18th Ave S
Federal Way, WA 98003
P: 253.681.6600
F: 253.681.6645

Hours:
8:00 a.m. - 5:00 p.m.
Thursday and Friday


Kent

Address:
233 2nd Ave S.
Kent, WA 98032
P: 206.436.6380
F: 206.436.6368

Hours:
8:00 a.m. - 5:00 p.m.
Monday to Wednesday


Lacey

Address:
669 Woodland Square Loop SE
Lacey, WA 98503
P: 360.359.4840
F: 360.359.4850

Hours:
8:00 a.m. - 5:00 p.m.
Wednesday


Marysville

Address:
9710 State Ave
Marysville, WA 98270
P: 360.657.3075
F: 360.653.2099

Hours:
8:00 a.m. - 5:00 p.m.
Monday, Wednesday, Friday


10:00 a.m. - 7:00 p.m.
Tuesday
Monroe

Address:
17707 West Main St.
Monroe, WA 98272
P: 360.282.3885
F: 360.512.2026

Hours:
8:00 a.m. - 5:00 p.m.
Monday to Friday


Mt. Vernon

Address:
1400 N. LaVenture Rd.
Mount Vernon, WA 98273
P: 360.542.8900
F: 360.542.8902

Hours:
8:00 a.m. - 5:00 p.m.
Monday to Thursday


Olympia

Address:
3030 Limited Lane NW
Olympia, WA 98502
P: 360.704.2903
F: 360.704.2914

Hours:
8:00 a.m. - 5:00 p.m.
Monday, Tuesday and Thursday


Ocean Shores

Address:
594 Point Brown Ave. NW
Ocean Shores, WA 98569
P: 360.289.2427
F: 360.289.9982
Puyallup

Address:
10217 125th Street Court East
Puyallup, WA 98374
P: 253.864.4550
F: 253.864.4765

Hours:
8:00 a.m. - 5:00 p.m.
Monday and Tuesday



Seattle

Address:
8720 14th Ave. S
Seattle, WA 98108
P: 206.762.3730
F: 206.764.0523

Hours:
8:00 a.m. - 5:00 p.m.
Tuesday, Thursday and Friday

Seattle

Address:
9650 15th Ave. SW, Suite 100
Seattle, WA 98106
P: 206.965.1000
F: 206.965.1031

Hours:
8:00 a.m. - 5:00 p.m.
Monday to Friday

Tacoma

Address:
1112 S Cushman Ave.
Tacoma, WA 98405
P: 253.593.2144
F: 253.280.9881

Hours:
8:00 a.m. - 5:00 p.m.
Wednesday to Friday



Vancouver

Address:
6100 NE Fourth Plain Blvd
Vancouver, WA 98661
P: 360.947.2550
F: 360.947.2533

Hours:
8:00 a.m. - 5:00 p.m.
Monday and Tuesday

Vancouver

Address:
14508 NE 20th Ave. Suite 102
Vancouver, WA 98686
P: 360.852.9070
F: 360.397.2503

Hours:
8:00 a.m. - 5:00 p.m.


Monday to Friday



Vancouver

Address:
7410 East Delaware Lane
Vancouver, WA 98664
P: 360.566.4402
F: 360.566.4406

Hours:
8:00 a.m. - 5:00 p.m.
Wednesday to Friday



Yelm

Address:
202 Cullens St. NW
Yelm, WA 98597
P: 360.400.4800
F: 360.400.4821

Hours:
8:00 a.m. - 5:00 p.m.


Friday