The late 1960's was a pivotal time for social justice movements such as the Civil Rights, Black Power, Anti-War, and Feminist movements. During this time, a new generation of LGBTQ+ Americans saw their struggle within a broader movement to dismantle racism, sexism, western imperialism, and traditional norms regarding sexuality. This movement was quietly growing until it had a major turning point with the Stonewall Riots in 1969.

The Stonewall Riots began on June 28, 1969, when officers from the New York Police Department raided an LGBTQ+ bar known as the Stonewall Inn in Greenwich Village, Manhattan, New York. The Stonewall Inn was a community organization that welcomed everyone including drag queens and homeless youth, and allowed for dancing and other forms of expressions for the LGBTQ+ community. These raids were a common police practice at the time, specifically during city elections. Fed up with years of police harassment, guests at the Stonewall Inn and neighborhood residents began throwing objects at the police as police officers arrested patrons of the bar. The scene eventually turned into a riot, which led to protests and demonstrations against police brutality and police harassment that lasted for six days.

These protests and demonstrations motivated a large group of LGBTQ+ Americans who had previously little to no involvement with the previous gay rights movements to begin organizing. New activists that came from the Stonewall Riots were aggressive in their fight. Known as the first wave of the Gay Liberation movement, they confronted police officers and began distributing flyers about anti-vice laws that allowed the police to harass gay men and gay drinking establishment. For many LGBTQ+ activists the Stonewall Riots made one thing clear — the LGBTQ+ movement needed to be louder and more visible. They needed to get organized.

Five months after the riots, Activists Craig Rodwell, Fred Sargeant, Ellen Brody and Linda Rhodes proposed to the Eastern Regional Conference of Homophile Organizations that a march be held to commemorate the one-year anniversary of the raid. They envisioned the march having no dress or age regulations. After receiving approval, they got to work organizing what would become the first Pride parade in history.

In 1970, on the one-year anniversary of the Stonewall Riots, New York City community members marched through local streets in commemoration of the event, and named it the Christopher Street Liberation Day (the Stonewall Inn was on Christopher St.). L. Craig Schoonmaker was part of the Christopher Street Liberation Day March planning committee. When they were looking for a slogan for the event, it was Schoonmaker who suggested "Pride." The idea of "Gay Power" was thrown around, but Schoonmaker said gay individuals lacked real power to make change, but one thing they did have was pride. "A lot of people were very repressed, they were conflicted internally, and didn't know how to come out and be proud," said Schoonmaker. "That's how the movement was most useful, because they thought, 'Maybe I should be proud.'"New York City wasn't the only city to commemorate Stonewall — Los Angeles, San Francisco, and Chicago also held commemorative marches.


The first Pride parade didn't have celebrities or floats. It didn't even have speakers. It wasn't a parade at all, but a march to protest for equality. The organizers hadn't thought they would even make it as far as Central Park. When they did make it to Central Park, they held a "gay-in", similar to the "be-ins" of the time. This march was a political statement and a test of what would happen when LGBTQ+ citizens became more visible. The New York City march was 51 blocks long beginning in Greenwich Village and ending at Sheep's Meadow in Central Park. People in attendance varies anywhere from 1,000 to 20,000 marchers. Nonetheless, this demonstration was historic and the first of its kind.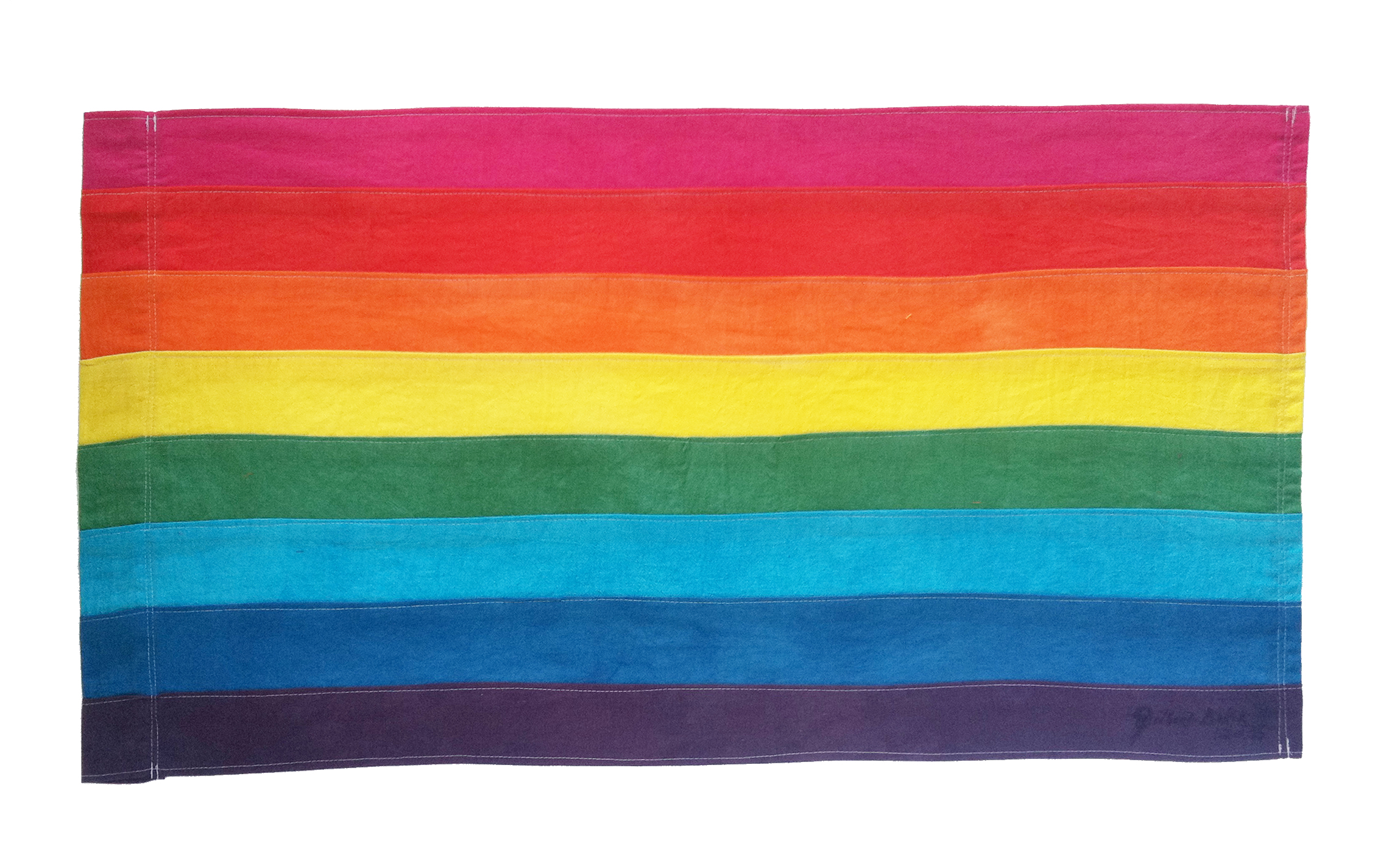 Every year after, more and more cities joined. As time went by, the parade became more celebratory, incorporating floats and music. In 1974, Los Angeles became the first to add a festival component. The Pride flag, designed by Gilbert Baker, first flew in San Francisco in 1978. Although the look and the scale of the Pride parade has changed, its goal remains the same: to celebrate the LGBTQ+ community. The parades remain a mix of politics and celebration. They have promoted visibility of the LGBTQ+ community. They also served as a huge megaphone for LGBTQ+ needs and rights — like protection against harassment, raising awareness of the AIDS epidemic or fighting for marriage equality. They gave a growing LGBTQ movement a voice and, as support grew, that voice began to be heard.
While the Stonewall anniversary had long provided the timing for annual Pride events, President Bill Clinton issued a proclamation in 1999 that every June would be Gay and Lesbian Pride Month in the U.S. President Barack Obama broadened the definition in 2008, when he issued a proclamation that the month of June be commemorated as Lesbian, Gay, Bisexual and Transgender Pride Month.
Even though there is more work to be done, Pride Month is about coming together in love and friendship, to show how far LGBTQ+ rights have come. It's about teaching tolerance, educating, advocating and continuing moving forward in equality.
It's about being proud of who you are.
Sea Mar Community Health Centers is a proud ally of the LGBTQ community. We stand proudly with our colleagues who are part of the LGBTQ+ Community. As an organization founded on the principles of advocacy and social justice, we want to reaffirm our mission of providing community-based healthcare, valuing and respecting all persons, cultures, and socio-economic backgrounds.
Sources:
How Activists Riotted the First Gay Pride Parades.
Gay Rights
From Stonewall to Pride 50: The History Of The Pride Parade
The History of Pride
What's Changed—and What Hasn't—in 50 Years of Pride Parades
New York City Celebrates 50 Years Of Pride Parades
The History Of Pride Month And What It Can Teach Us About Moving Forward Today
Copyright ©2010-2022: Sea Mar Community Health Centers